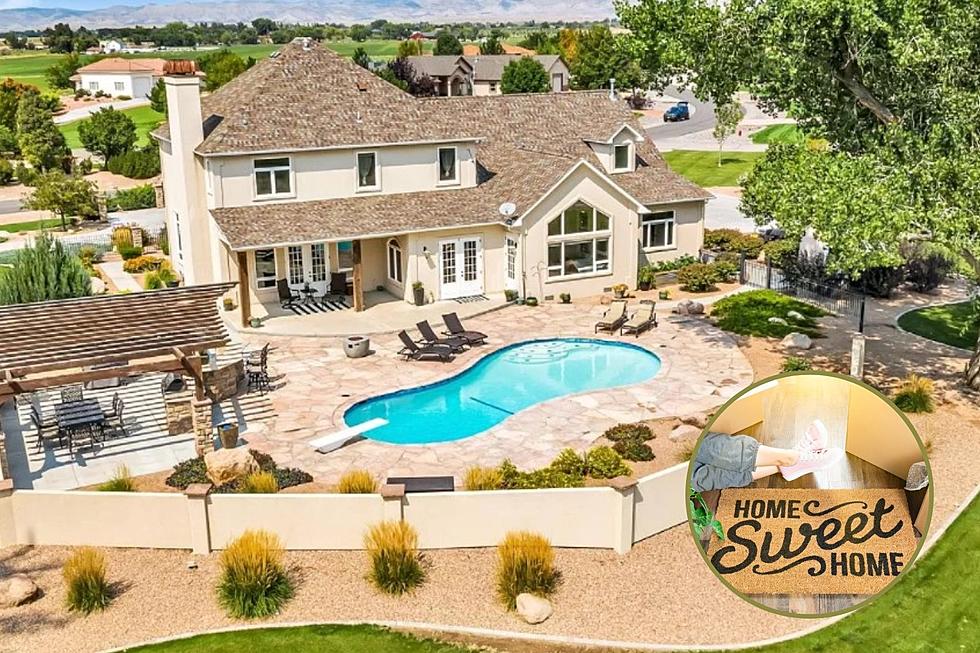 Grand Junction Colorado Home Offers Picture Perfect Views
Canva
It was another exciting week to daydream about some of these amazing houses on the market in Grand Junction as the Powerball jackpot approached half a billion dollars this week.
Within the last couple of weeks, another one of those Colorado dream homes has shown up online and is for sale in Grand Junction.
We're headed to the north side of Grand Junction out in an area near Studt's Pumpkin patch and corn maze for a look at a home at 1001 Pritchard Mesa Court. This 4 bedroom, 4 bathroom home includes an outdoor pool, outdoor kitchen and bbq pit, fireplace, and a three-car garage. It is listed by Kelley Buford with Remax 400 Inc.
Views of the Book Cliffs, Mesa, and the Monument are all available from your driveway. Even better is the window layout inside this house that allows you to capture the amazing scenery from every room.
Grand Junction Hilltop Home Offers Picture Perfect 360 Views
Your Colorado dream home may be the one we found on the market over the last couple of weeks. It has it all, privacy, views, and tons of custom upgrades.
PICTURES: See Inside Keith Urban + Nicole Kidman's Luxurious Tennessee Farmhouse
Keith Urban and Nicole Kidman were living it up in their 5,086-square-foot, 4-bedroom farmhouse in Franklin, Tenn., a rural community 30 minutes outside of Nashville. The house is beautifully well-appointed. The master bedroom features a very large walk-in closet, and the gated, 35-acre property also includes a gym, recreation rooms, an office and a three-car garage, as well as a utility barn. The couple sold their rural farmhouse in 2018 for $2.7 million.
9 Colorado Days Trips To Take This Fall From Grand Junction