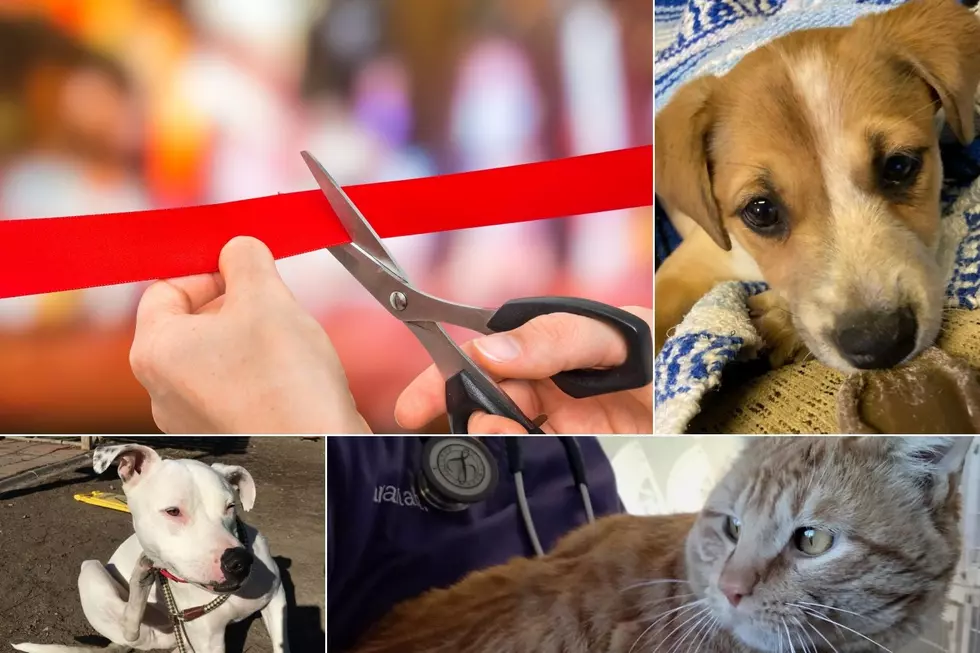 Grand Junction Animal Shelter Expanding, Opening Delta Location
Thinkstock/Getty Images/Roice-Hurst Humane Society
An animal shelter in Grand Junction is expanding and opening a location in Delta. The new location is opening this Sunday, February 28.
Roice-Hurst Humane Society is expanding to help even more animals in the community. Their Delta shelter is at 720 W 4th Street and will focus on providing service for stray and impounded pets.
The City of Delta wanted to take advantage of Roice-Hurst Humane Society's pet expertise and approached them about opening another location. The grand opening is this weekend and state representative Matt Soper will be the lucky one who gets to cut the ribbon and officially open the Delta location.
The grand opening ceremony is this Sunday from 11 a.m.-3 p.m. and the ribbon-cutting will be at 11:30 a.m. There will be socially distanced tours and individually wrapped snacks at the grand opening in Delta.
Stray pets, pets that are impounded, pets involved in legal cases, and sick and injured animals are welcome. These animals will come to Roice-Hurst's Delta location for the mandatory hold time, then they'll be transferred to Grand Junction to get their shots, spayed/neutered, and adopted. Roice-Hurst will continue focusing on getting as many pets into foster homes versus keeping them at the shelter.
Eventually, the Delta location could be a place where you can adopt pets too, just like Roice-Hurst's Grand Junction location. According to the press release from Roice-Hurst Humane Society, the Delta location will also be a small pet pantry where people who qualify can receive food and other pet supplies.
With puppy and kitten season coming soon, it's the perfect time for this Grand Junction shelter to expand, according to the Board President of Roice-Hurst Humane Society.
5 Underrated Restaurants in Grand Junction
Here are five of the most underrated restaurants in Grand Junction.