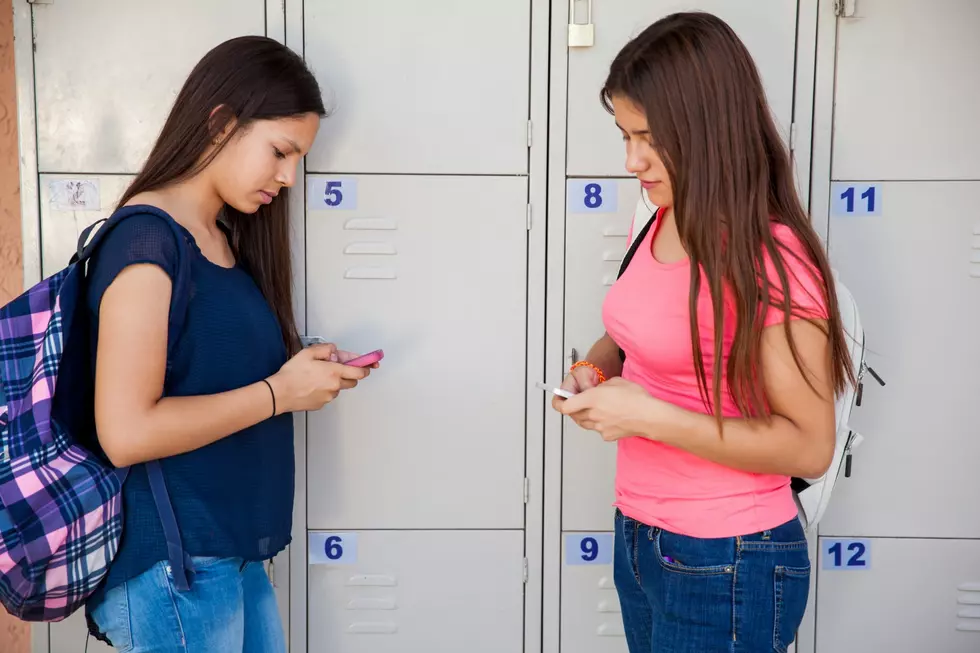 Five Phone Apps Every Colorado Parent Should Be Aware Of
Thinkstock
More and more kids are getting cell phones these days. And as parents, we need to keep an eye on what apps our kids are downloading.
With on-line predators constantly on the lookout for impressionable young people, monitoring what apps young people are using can go a long way towards keeping them safe.
This app encourages users to meet in person. Although presented as a way to make new friends, it is essentially a dating app.
Another app that allows messaging as well as sending videos and pictures. Used around the world.
A dating app that allows females to message first. Underage users can gain access just by lying about their age.
An app that allows users access to other users anytime, day or night. Kids use it to bypass text restrictions.
Supposedly anonymous, users share with complete strangers whatever they want to share. The app shows users locations, as do many of these apps.
Other apps such as Scout, Holla, and Hot or Not encourage users to share pics and videos and, ultimately, meet up.
While these apps are supposed to be used by adults, young kids get access to them and as we have seen happen time and time again, open themselves up to the predators lurking on the internet. Take some time and discuss these and other apps your child may have on their cell phones and keep them safe.
Enter your number to get our free mobile app