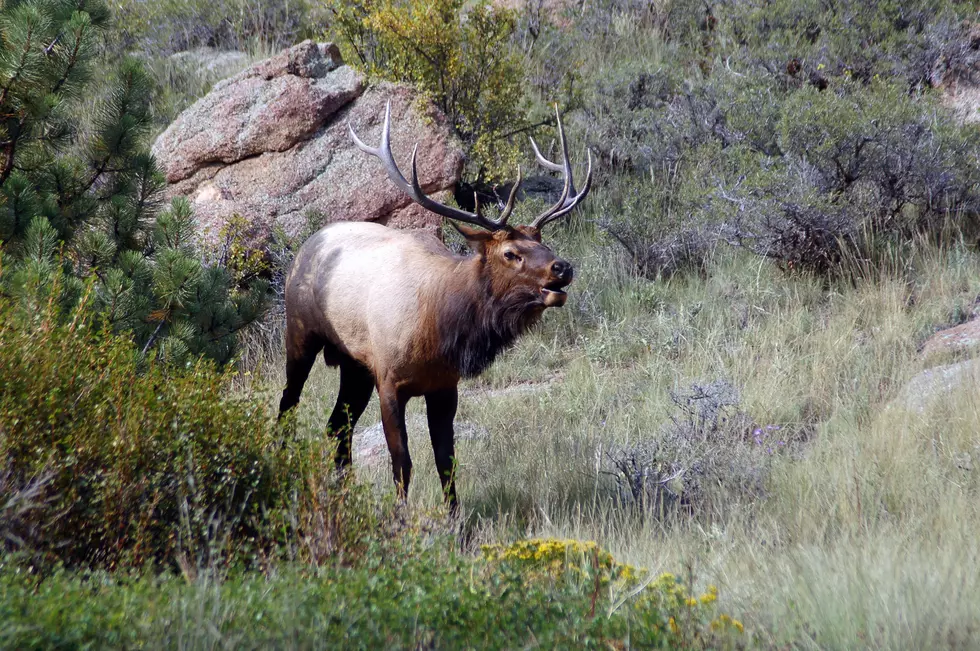 Evergreen Golfer in ICU After Being Gored By Bull Elk
ThinkStock
An Evergreen man is in the intensive care unit (ICU) following an encounter with a bull elk on Saturday (October 3).
According to CBS4, the incident occurred that evening at Evergreen Golf Course, when the elk gored the man while he was sitting in his golf cart.
Witnesses reported that the animal was charging at multiple carts, though no other injuries occurred.
Thankfully, the man is expected to recover — despite the fact that the elk's antler punctured his kidney.
Bull elks are particularly aggressive during this time of year because they are "in rut," or their breeding season.
In order to avoid dangerous interactions with elk, Colorado Parks and Wildlife (CPW) recommends keeping a safe distance from the animals.
"Elk love to go onto that golf course for the green grass..." CPW spokesperson Jason Clay told the station. "These are very powerful animals and an incident like this could really end up killing someone."
The Most Dangerous Animals in Colorado + Why They're Dangerous
Enter your number to get our free mobile app