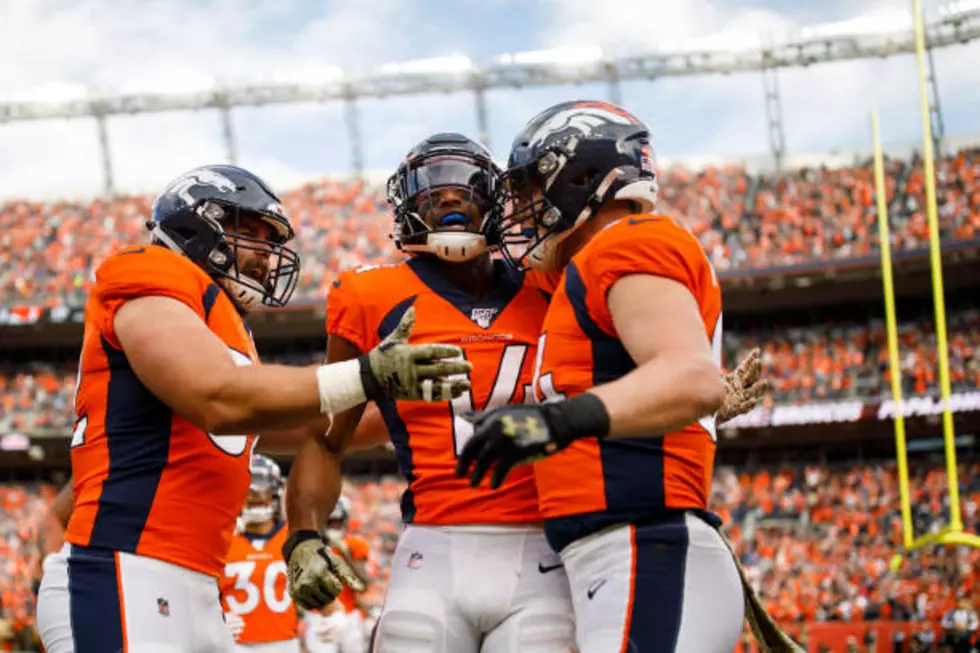 Denver Snags Former Packers OT To Join Broncos Offensive Line
Getty Images
Denver has just signed a former Green Bay Packer to join the Broncos' offensive line.
According to an official press release via the Denver Broncos, it was announced on Wednesday (May 12) that the Denver Broncos have signed former Packers OT Ryan Pope.
As per the release, Pope, is a first-year player from San Diego State University who has spent time on practice squads with the Green Bay Packers in 2020, and the San Francisco 49ers in 2019.
NFL Network's Tom Pelissero said the Broncos agreed to terms Tuesday (May 11) with Pope on an undisclosed contract, pending a physical.
Pope has yet to appear in a regular season NFL game, according to USA Today Sports; he entered the league as an undrafted free agent out of San Diego State with the Detroit Lions in 2019. In addition to spending time with the practice squad of the San Francisco 49ers in 2019, he also had a brief stint with the Jacksonville Jaguars as a rookie.
After failing to make the Jags' 53-man roster last summer, Pope signed with the Green Bay Packers' practice squad. He spent most of last season in Green Bay and then became a free agent in 2021.
Now that the Broncos have lost their starting right tackle Ja'Wuan James to an Achilles' injury, Pope will act as a degree of insurance for the team. For now, Pope will slide in behind fill-in Calvin Anderson and ahead of Drew Himmelman, free agent and former OT from Illinois State.
So, who's next to join the Broncos' roster... dare I say, Aaron Rodgers? 
Denver Broncos Forgotten Players