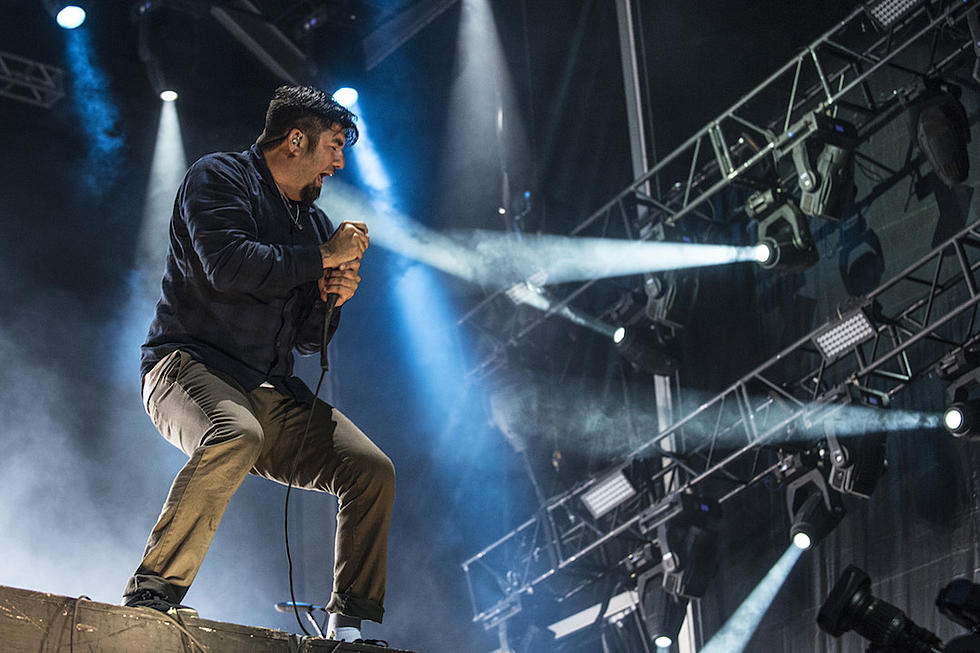 Deftones Finishing New Album, Will 'Definitely' Release It in 2020
Raphael Dias, Getty Images
The Deftones have been in the studio working on the follow-up to 2016's Gore for a while now and Chino Moreno has offered some clarity on the recording sessions, revealing the band wrote an "album's worth" of material over the summer with their eyes locked on a 2020 release.
Moreno discussed the group's Dia de los Deftones festival with NBC San Diego and offered an update on the group's studio progress toward the end of their chat. "We've been working on our record for about a year now," he said, noting that it's a touch-and-go process as they are not ones to hole themselves up in the studio until the album is done.
"We are kind of enjoying our time making it," Moreno added about the more relaxed approach. "It's been a cool process," he continued, "we get together, we work for a couple weeks, whether that's just making noise and coming up with ideas and then everybody just goes home and comes back to work on 'em a little bit more."
The more recent months were especially productive for the band as they wrapped up the instrumental portion of the writing. "This summer, we actually went into the studio and recorded an album's worth of music. So, the music was pretty much done and the last few months have sort of just been working on the lyrics and the melodies and the singing parts. So that's pretty much where we're at right now," Moreno confessed.
Looking at the release timeline, the frontman forecasted, "It will definitely be out next year. I'm hoping that it'll be earlier on in the year." He was reluctant to provide a more specific date because he doesn't want to be held to that exact date. "Our biggest thing is making sure that it's good," Moreno said of the Deftones' priority.
The Dia de los Deftones festival was held in San Diego on Nov. 2, featuring Chvrches, Gojira, JPEGMAFIA, Hum, Youth Code and Brutus in addition to the Deftones' headlining set.
While fans await new music, the band has been going into their catalog, pulling out some songs they've never played live before, such as "Gauze" and "Smile."