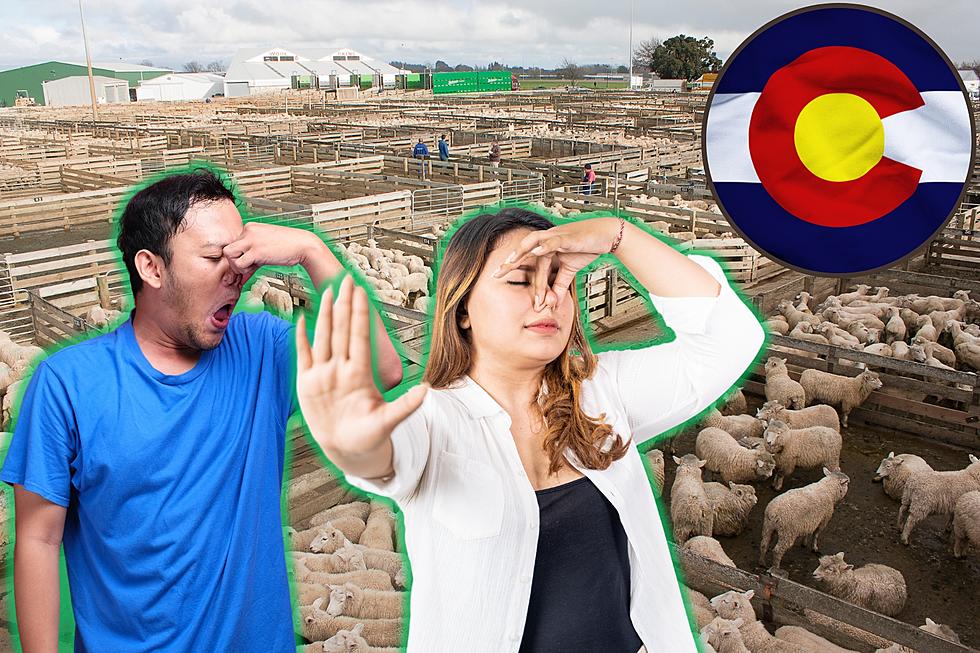 Which Town is the Stinkiest Town in the State of Colorado?
Canva Pro
When you drive through a stinky town in Colorado, that awful smell could be described as the smell of money.
Agriculture is a big business in Colorado. Sometimes it stinks. Stinky towns with stinky factories often produce goods and services that are important parts of the state economy. So which towns in Colorado stink the most?
Colorado's Stinky Hall of Fame
Stockyards, meat-packing plants, mushroom farms, sugar beets, farms, feed lots, oh my! What happened to all my fresh mountain air? Based on your answers, here are the top five stinkiest towns in Colorado:
1) Greeley, Colorado
2) Fort Morgan, Colorado
3) Fruita, Colorado
4) Swink, Colorado
5) Commerce City, Colorado
Why is Greeley, Colorado So Stinky?
Fine, so Greeley isn't Hawaii. Despite the smells that originate from the meat-packing plant and area farms, most of the residents of Greeley have learned to live with the smell. Sometimes though, it gets bad enough to make ya gag. There is a 'turn down the stink' hotline for the community at 970-350-9831.
Which Colorado City Smells the Best?
Located high up in Gunnison County, Colorado is the community of Crested Butte. At an elevation of 8,909 feet, you won't any of the things that plague our communities that made the top 5.
Instead, you'll smell flowers. Known as Colorado's wildflower capital, you won't find a sweeter-smelling spot to go with all the fresh mountain air. The only time they complain about the smell in the butte is during the spring. Because they have to remind everyone to start cleaning up after their dogs again.
Scroll on to see which towns are the stinkiest in Colorado, and why they stink.
Which Town is the Stinkiest Town in the State of Colorado?
There is more than one community in Colorado that could be called the stinkiest, but in the end, there can be only one. One 'stinkiest town' to rule them all.
So which Colorado towns are the worst, and is one the stinkiest overall? Scroll on to face some of the most noticeable odors the Centennial State has to offer.
LOOK: 12 Tiny Towns You Need to Visit in Colorado When You're Bored
Oh, snap. There is nothing to do? The next time you are bored to tears, consider heading out of the box by checking out a cool Colorado destination you may have never been to before. Scroll on to check out 12 tiny towns on the western slope that deserve to be enjoyed for a day or two.
KEEP GOING: Beautiful Places You Need to Visit in Western Colorado
We're taking a look at some of the beautiful destinations on Colorado's western slope. You won't have to spend all day in the car to get to these incredible destinations, and many of them leave the hoards of tourists far behind on the front range.