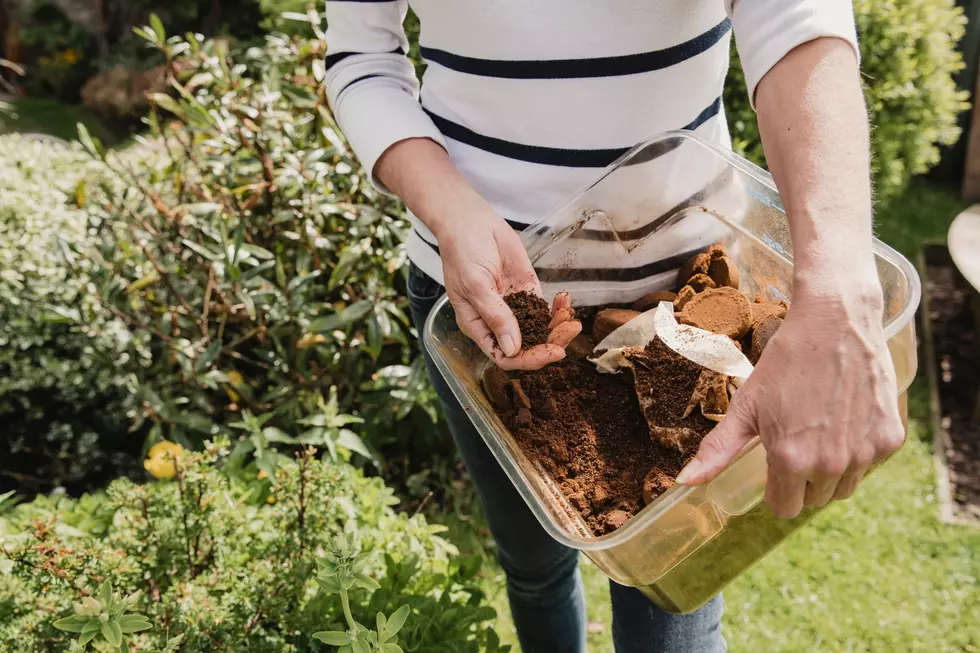 Why You Should Keep Your Coffee Grounds for this Colorado Winter
Canva Pro
In Colorado, we are some coffee-drinking people. The Centennial State is the 3rd most caffeinated state in the country according to Zippia.com with coffee drinkers enjoying about 2 cups per day.
Colorado's altitude makes the state a fantastic region for growing coffee beans which have led to an ever-increasing list of coffee houses in almost every town. With all this coffee drinking going on are you remembering to save the grounds through the winter?
Why Should I Save My Coffee Grounds?
Coffee grounds are great for a variety of things. Trees.com says you can actually take a bath in coffee grounds as they are used to scrub and exfoliate. They are useful in composting as they help remove odors, and if you use grounds in your yard they actually help keep away a few pests.
The biggest reason Coloradans save their coffee grounds through the winter is for all the benefits they can bring to your garden once it's time for spring.
How Do Coffee Grounds Benefit My Garden?
When added to the garden, coffee grounds can help drainage, improve the soil, and add nitrogen to compost. They'll also help keep slugs and snails away from your plants. Try it this spring and see what improvements you notice in your yard.
What are Good Ways to Store Coffee Grounds?
If you plan on saving your grounds through the winter for their many uses you'll want to store them properly or they are going to develop mold. A huge bag of moldy grounds is worthless, smelly, and a huge mess to get rid of. Pro tip - Freeze the grounds. Thisismygarden.com says It is not enough to refrigerate them, you'll need to freeze them for them to stay mold-free. Plus, you can fit tons of coffee grounds in a jumbo zip-lock freezer bag. Especially if you dry them first.
LOOK: Grand Junction's Dan Welsh Teaches Us How to Roast Coffee
Grand Junction's master coffee roaster Dan Welsh has been roasting coffee for nearly 30 years. Dan taught us how to roast coffee step-by-step.
LOOK: Grand Junction's 10 Best Places for Coffee According to Yelp!
According to Yelp! reviews, these are the ten best places to find coffee in Grand Junction. The list has changed in the last year, so please give it a good look.
KEEP GOING: How Does Grand Junction, Colorado Like Our Coffee?
I would never have guessed people could be so specific as to how they like their coffee. Grand Junction takes this topic very seriously. According to you, this is the way you like your coffee.