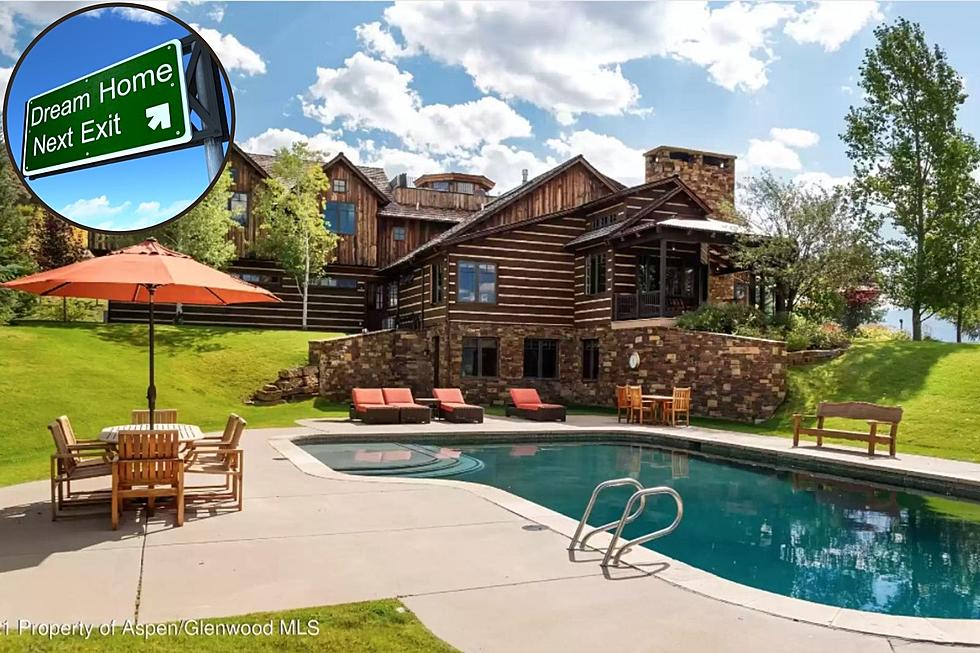 Colorado's Three Ponds Ranch Retreat Offers Breathtaking Views of Aspen
Realtor.com
Today we have a brand new Colorado dream home to show you located in Woody Creek, Colorado, which sits just outside of Aspen. 
The newly listed Three Ponds Ranch includes incredible scenery, a rooftop hot tub, an inground pool, three private ponds, and seven fireplaces throughout the home.
Colorado Real Estate Near Aspen
If skiing is your passion, it's hard to find a nicer spot than the neighborhoods around Aspen and Vail Colorado. Mountain views, hiking, mountain biking, and more are yours to enjoy year-round.
Colorado Ranch Near Aspen Features a Rooftop Hot Tub
The photo below of the view from this rooftop escape is fantastic. One look at the pool, fireplaces, and outdoor pond areas will have you trying to win the Powerball to be able to afford this treasure. It's not about being able to necessarily buy this home today, it's more about looking inside amazing places in our state and wondering what it would be like to live here.
Check Out Three Ponds Ranch in Woody Creek, Colorado
This home is presented by Wendalin Whitman with Whitman Fine Properties. Scroll through the photos below to see the mega game room with a pool table and ping-pong table, and the beautiful grounds surrounding this home in Woody Creek. Three Ponds Ranch is definitely one of the best we have seen yet.
Colorado's Three Ponds Ranch Retreat Offers Breathtaking Views of Aspen
Ever dream of owning your own Colorado Ranch? Three Ponds Ranch offers amazing views of the central Rockies, an inground pool, a hot tub, pond access, and seven incredible fireplaces spread throughout the home and patio area. Scroll on to see inside!
MORE: Grand Junction Colorado Home Includes a Giant Pool and home Theater
See inside 115 Hillcrest Drive in Grand Junction! This home in the Grand Valley includes a huge outdoor swimming pool, a massive fireplace, and a home theater with a giant screen.
KEEP GOING: Grand Junction's 1971 Prank at Stocker Stadium's Lincoln Field
We've been asking for details about a Grand Junction class prank that is said to have happened at Lincoln Field around the time of 1970-1971. The hilarious explanation we got was pure entertainment.
Grand Junction Colorado's Favorite Restaurants for a Special Night Out
We asked you to tell us your favorite local restaurant to visit for special occasions. Below you'll find an excellent list of recommendations right here in the Grand Valley.