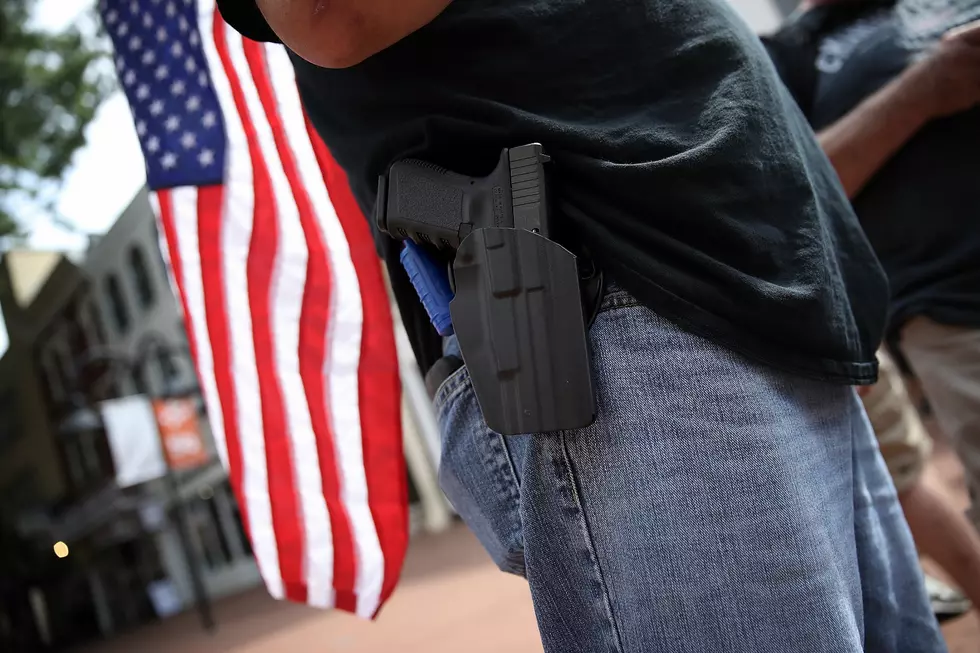 Colorado Ready For Conceal-Carry Without A Permit?
Getty Images
In Denver, lawmakers are considering looser gun laws.
Regardless of where your politics fall on gun ownership, most everyone has an option on when and where it's ok to carry a gun. Today, state lawmakers will debate looser guns laws in Colorado. Bill SB18-097 would allow a person who legally owns a handgun carry it without a special permit. The current laws on where you can pack a gun will remain in place like no guns being allowed on school grounds.
Of course, those opposed to the idea aren't ok with someone without conceal-carry training being permitted to pack a gun. State Republicans Representative Kevin Van Winkle and Senator Tim Neville brought the bill before the house saying more and more of their constituents are wanting to defend themselves.
What are your thoughts? Will more persons carrying a gun prevent gun violence or will it be the wild west all over again?