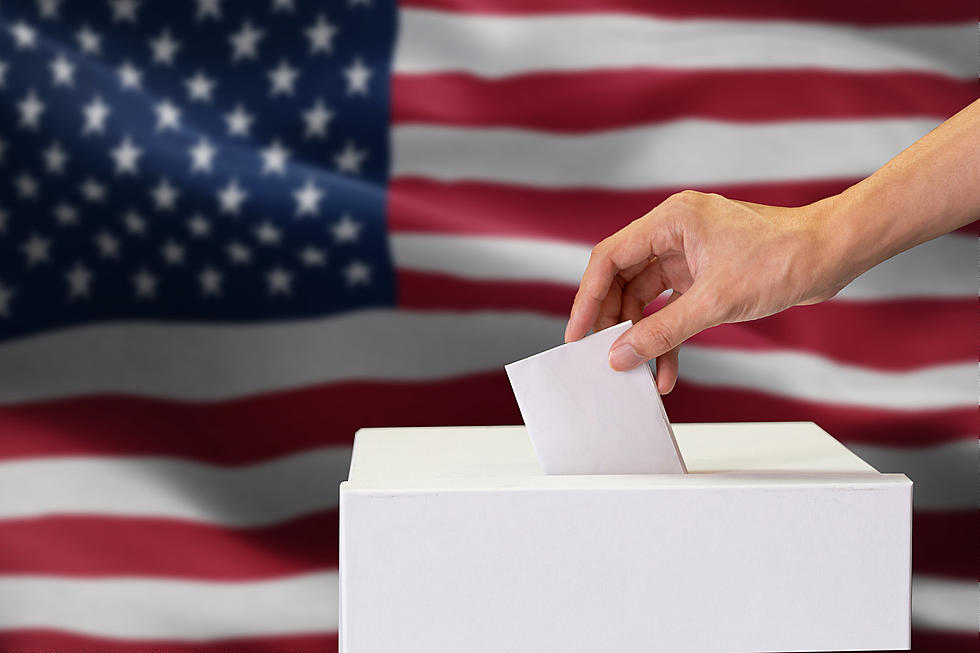 Campaigns Accelerate to Influence Colorado Voters on Prop HH
Thinkstock / Getty Images
(The Center Square) – Proponents and opponents of Proposition HH are making their case to Colorado voters ahead of the November vote on the measure that would lower property taxes and pay for shortfalls with refunds from the Taxpayer's Bill of Rights.
The National Federation of Independent Business Colorado on Monday launched a campaign against the measure. Last week, the proponent organization "Property Tax Relief Now!" announced endorsements from the Colorado Democratic Party, the Colorado AFL-CIO and the Colorado Professional Fire Fighters.
The ballot item was added by the legislature through Senate Bill 23-303 in May. House Republicans walked out during a debate on the bill on the last day of the legislative session.
The legislation was challenged by a lawsuit filed by 12 counties before Democratic Gov. Jared Polis signed the bill into law. In August, the Colorado Supreme Court let the ballot measure stand, ruling the courts can't rule on the constitutionality of the initiative unless approved by voters.
A Wall Street Journal editorial earlier this month called Prop. HH, "Colorado's back-door tax hike," and Tony Gagliardi, director of the NFIB Colorado, described it in similar terms.
"We're calling out Proposition HH for what it really is, a bait-and-switch, offering a temporary property tax cut but undoing TABOR refunds," Gagliardi said in a statement announcing the campaign.
Residential property tax assessments would decrease from 6.7% in 2023 and 2024 for primary residences if Prop HH passes and continue in future years. Lost tax revenue for education, fire districts, water districts, ambulance, and hospital districts where state property taxes aren't rapidly increasing would be "backfilled" by the state drawing on TABOR refunds. In April, assessors from the Denver area warned of drastically higher property taxes due to the housing market.
Other groups supporting the measure include Centennial State Prosperity, The Bell Policy Center, Colorado Fiscal Institute, Colorado Concern, Great Education Colorado, Colorado Education Association, Democrats for Education Reform, American Federation of Teachers, and the Colorado PTA.
A poll conducted by Magellan Strategies in July found 54% of prospective voters approved of Prop HH, but it fell to 43% when those surveyed were informed of local and state policies going into effect if it passed.
Gagliardi said a one-question survey by his organization found 90% opposed the initiative.
"They're just not buying the deal," he said.
Initiative proponents maintain the proposal modifies the TABOR refunds formula by 1%.
"This 1% adjustment is a minor change to TABOR that ensures the tax cuts are done responsibly and 100% paid for with money from the state surplus," according to the website, yesonhh.org. "… the vast majority of taxpayers will receive an increased TABOR refund of $820 in 2023. In 2024, the impact to the average taxpayer's TABOR refund will be only $46 – much less than the average $600 savings in property taxes."
A report by the Common Sense Institute, a nonpartisan research organization, found Colorado taxpayers could lose $512 annually in TABOR refunds. The organization also published a report on the possible financial effects on renters and developed an online calculator for Coloradans to see how their tax liability and refunds might change.
10 Ridiculous + Unbelievable Laws in Colorado Involving Animals
You've likely heard about many weird and/or stupid laws in Colorado, but these 10 laws involving animals are among the most ridiculous.
13 Crazy Colorado Laws That Make No Sense
There are laws everywhere - a lot of them we know about and abide by every day. But, there are others I'm willing to bet you knew nothing about.
10 Facts About Common Law Marriage In Colorado
Common law marriage happens more frequently than you might think, and might even be more common if people truly understood what it really means. Scroll on to learn more facts about common law marriage in Colorado
The Center Square
is a project of the 501(c)(3) Franklin News Foundation. We engage readers with essential news, data and analysis – delivered with velocity, frequency and consistency. If you would like to read the original article,
click here.