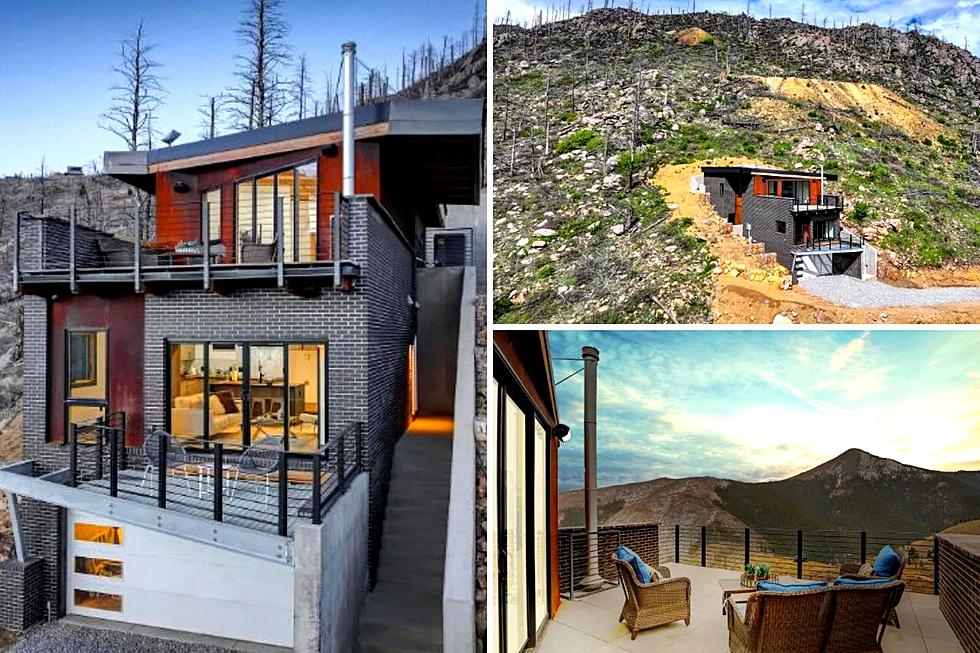 Tour Huge Colorado Home Built into the Side of a Mountain
Realtor.com
Throughout the state of Colorado, you'll find all kinds of quirky and cool real estate listings. Some of the homes you'll find are literally on top of a ski mountain, built into a cave, or on the side of a cliff.
However, one type of home currently for sale takes its uniqueness to the next level, as it was literally built into the side of a mountain.
Keep scrolling to learn about, and take a virtual tour of this amazing Colorado home for sale.
Colorado Home Built Into Side of Mountain
The home we're going to be taking a look at is located between the city of Boulder and Eldora Ski Resort way up in the mountains at 718 Emerson Gulch Road, Boulder, CO 80302.
While the address is technically in Boulder, the property itself is actually about 25 minutes away from the downtown area of the famous college town, and about 30 minutes from Eldora.
The home has three bedrooms, two bathrooms, a two-car garage, and is technically a new build as it was finished as recently as 2021.
In all, the home has 2,459 square feet of living space and sits on a 2.11-acre lot. This magnificent property is currently listed for $1,299,000.
One of the reasons for the steep price tag is certainly the location, as the house is rather secluded at the end of a long dirt driveway, with some of the best views you'll find in the state.
Keep scrolling to take a virtual tour of this amazing home that was literally built right into the side of a mountain in colorful Colorado:
Tour Huge Colorado Home Built into the Side of a Mountain
The home was literally built into the side of a mountain in Colorado and is listed for just under $1.3 million.
Home in the Colorado Wilderness is Practically an Adult Tree Fort
A home for sale in Colorado that's as quirky as it is awesome is the equivalent to a tree fort for adults in the San Juan National Forest.
$22 Million Home in Colorado Ski Town's Most Distinguished Area
Take a tour of a $22 million home in what some call the most distinguished area of the Colorado ski town of Beaver Creek.