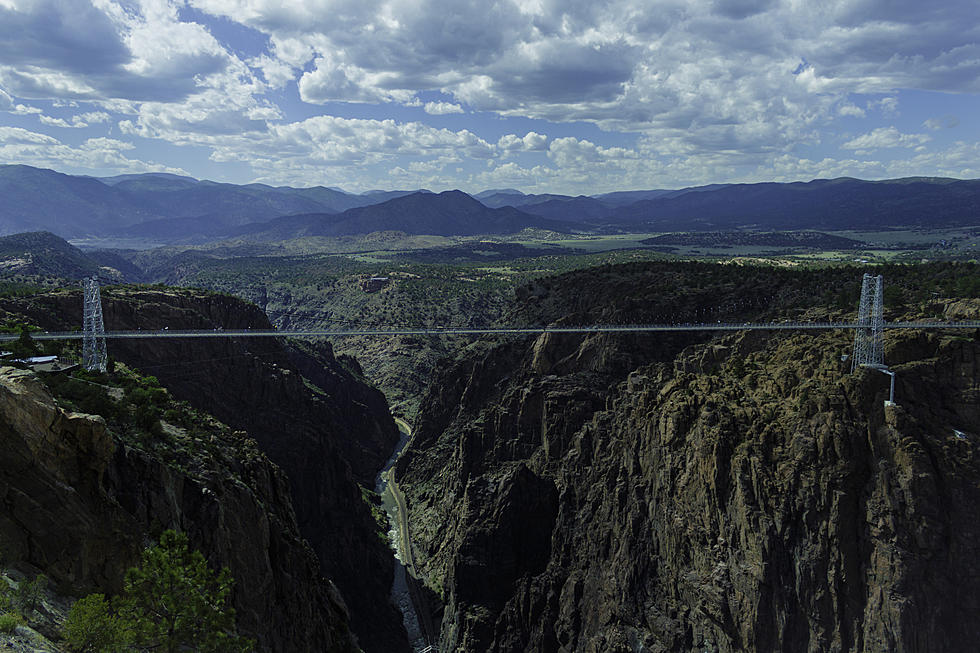 CO Residents Get Half-Price Annual Passes to Royal Gorge in April
Thinkstock/Getty Images
Have you visited Colorado's amazing Royal Gorge lately? If not, you can now save 50% on an annual pass, if you're a Colorado resident.
The Royal Gorge Bridge and Park near Canon City, Colorado, is an incredible place to visit. For those of us in Colorado, it's a perfect getaway. The scenery is amazing, and getting there is half the fun.
What do you do at the Royal Gorge?
When I was growing up, the Royal Gorge was a bridge. That's pretty much it. Granted, it was an incredible, even spooky bridge.
A little over a year ago I paid another visit to the Royal Gorge. Things sure do change. They now have the zipline, the Sky Coaster, tours, and more. Please note, though, these extra attractions are not included with the General Admission ticket.
Save on an annual pass.
Right now, you can save 50% on an annual pass. Discounts apply to those with a valid Colorado address. In addition, the 50% off deal is only being offered throughout the month of April 2021. Colorado residents can save on the following annual passes:
Adult Internet Season Pass - normally $72
Child Season Pass - normally $60
Family Internet Season Pass (up to 4 people) - normally $220
How to get tickets.
The prices listed above are the "normal" season pass price. When buying season passes, visit tickets.royalgorgebridge.com. From there, select the "Colorado Residents" tab. Add the number of tickets desired under the appropriate pass and click "Add to Cart."
You'll then apply the discount code HFCOSP21 on the next page, click "Apply," then click "Checkout."
How do they know you're from Colorado?
This 50% off deal is available to Colorado Residents only. Your zip code will be verified upon checkout. Passes are good for unlimited visits up to one year from the date of purchase.
This is a great deal, but you'll have to hurry.
Here it is April 1. This offer for Colorado residents is only available during the month of April 2021, so you'll have to put a wiggle in it if you want to take advantage of this awesome deal.
12 Authentic Colorado Ghost Towns
Ten Underrated Places to Visit in Colorado