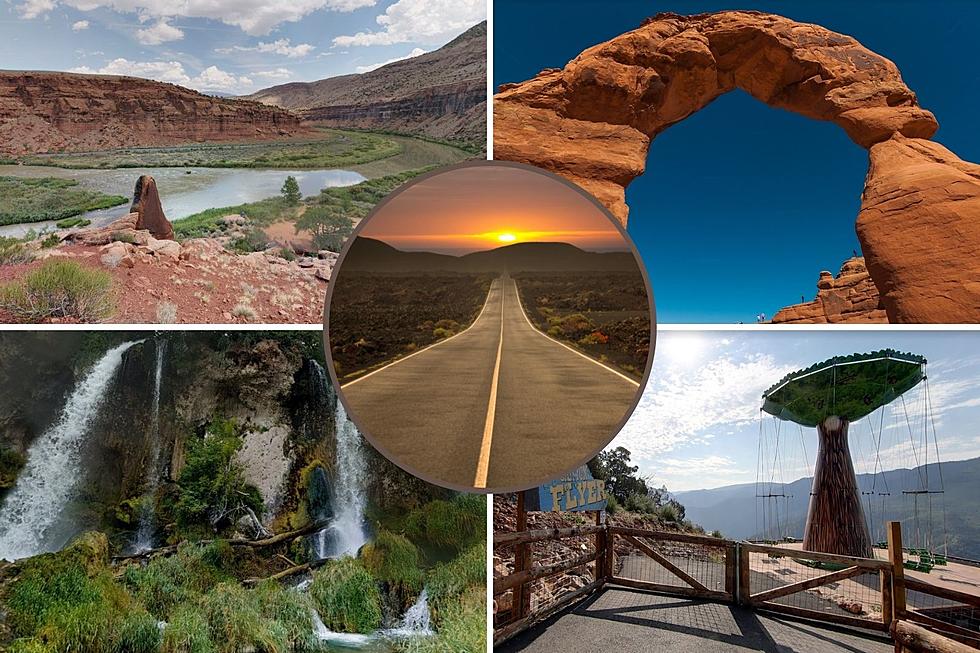 9 Colorado Day Trips To Take This Fall From Grand Junction
Canva
Get ready to pack up the family and head off to some of western Colorado's favorite attractions with this list of 9 Day Trips from Grand Junction. 
The following ideas will feature spectacular scenery, camping, hiking, fishing, rafting, and more, and are all within a two-hour drive.
Check Out These Colorado Destinations Within Two Hours of Grand Junction
The following destinations offer different hours of operation through the winter so be sure to look for the links to these attractions so that you can follow up on their hours of operation depending on when you are planning your visit.
As always we LOVE seeing your photos, so download our free station app which allows you to send photos and videos with the touch of a button. We would love to give you a shout-out for sharing your trip with us.
9 Colorado Days Trips To Take This Fall From Grand Junction
Enjoy an Easy Day Trip to These Iconic National Parks and More
You are about to be reminded just how many National Parks are within a few hours of Grand Junction.
The Trickiest Parking Lots in Grand Junction According to You
We asked our audience which parking lots in Grand Junction give them the most trouble? From super snug and tiny parking lots to giant lots with cars entering from all sides, here is a look at some of the parking lots in town that can be tricky to navigate.
The Worst Intersections in Grand Junction According to You
Which intersection is the worst one in Grand Junction? Hard to say. Scroll through the answers below and see if your least favorite intersection made the list. If it did not reach out with our station app and tell us your suggestion so we can add it to the list.