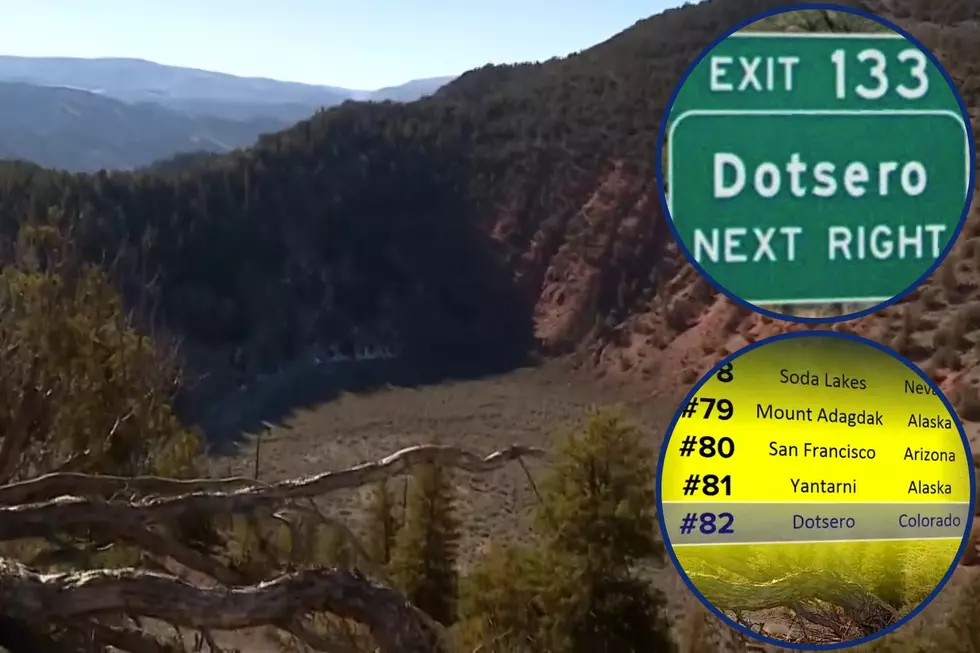 Enjoy the Amazing Hike to Colorado's Only Active Volcano at Dotsero
Canva Pro
Colorado is full of so many incredible adventures that it is hard to sit still for very long. Each year presents an opportunity to visit everything from the highest peaks to the smallest and most remote ghost towns.
Here's one more thing you can add to your Colorado outdoors bucket list, hiking into the only active volcano in the Centennial State.
Visit the Dotsero Crater Recreation Area in Eagle County
Just up I-70 in Eagle County sits Colorado's youngest, and lone active volcano. The volcanic crater at Dotsero measures about 2300 feet across the rim to the other side. The depth of the crater sinks down about 1300 feet from the top of the rim.
The Dotsero Crater Recreation area is open year-round but heavy snow might keep you from climbing to the top on occasion. For questions about visiting the Dotsero Crater Rec area, you can contact the local BLM office at 970-876-9000.
Hiking to Dotsero Crater
If you do not have a 4X4 vehicle you'll want to park at the base of the trailhead and take the 2 to 3-mile hike up to the crater. There is an elevation gain of about 1800 feet during the climb. The hike is reminiscent of western Colorado's climb to the Liberty Cap in Grand Junction. If your vehicle can make it over rocks and lose gravel you can drive up to the crater. We'll explain the route in the photo gallery below.
Volcanic Perks in Western Colorado
If not for the volcanic activity in areas like Dotsero, Colorado would not be able to enjoy the many hot springs located in this area. It's the volcanic activity deep underground that helps heat the hot springs in Glenwood Springs and at other stops along I-70.
Scroll on to learn 20 facts about the volcano at Dotsero and to see what it is like to take it in from the top of the crater.
Enjoy the Amazing Hike to Colorado's Only Active Volcano at Dotsero
Imagine hiking down into the crater of what is considered Colorado's only active volcano. It sounds crazy but Coloradans enjoy this hike year-round at the Dotsero Crater Recreation site in Dotsero, Colorado. Scroll on to learn more about this scenic adventure waiting just up the road in Eagle County, Colorado.
LOOK: These are the Highest Mountain Peaks in All of Colorado
Today we're looking at the true titans of Colorado. Behold the fourteen largest 14ers in the Centennial State.
KEEP GOING: Colorado Mountain Ranges By Name and Region
Find out more about each one of Colorado's primary mountain ranges, and learn exactly where each one is located in the state.