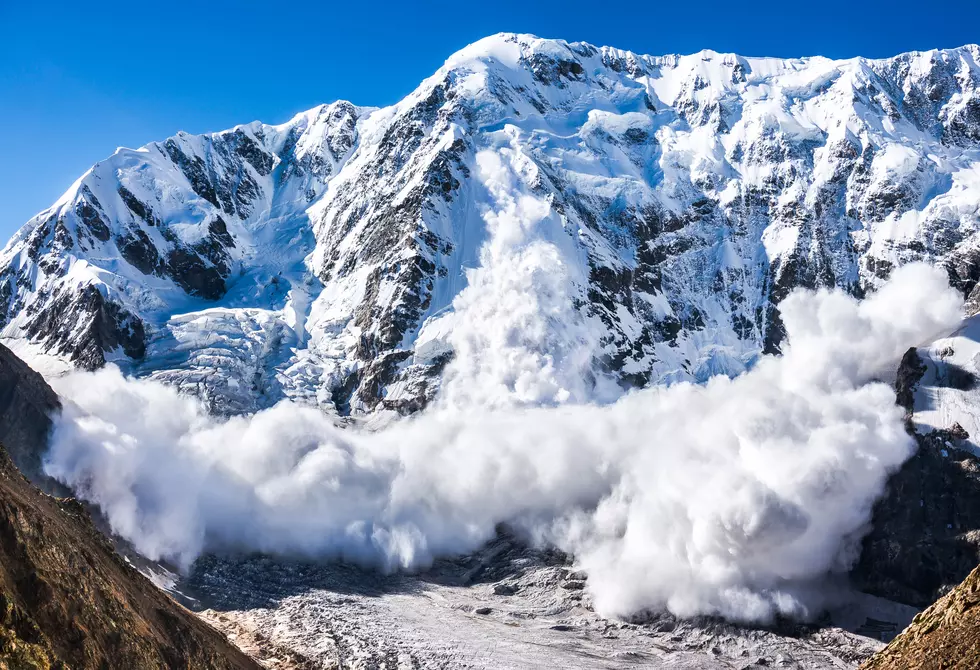 Colorado Avalanche Info Center Recorded 185 Avalanches Last Week
Courtesy of Getty Images
Colorado's snow amount has steadily risen and along with it Avalanches.
This has raised a lot of concern for Colorado residents. The danger with avalanches isn't just the snowfall it's also the mess left afterward (i.e. flooding, pass closures, etc.).
Just last week the Colorado Avalanche Information Center (CAIC) recorded 185 avalanches. Of which 75 were big enough to bury a person, according to CBS Denver.
The CAIC expects an increase in activity when Colorado receives more snow this week.