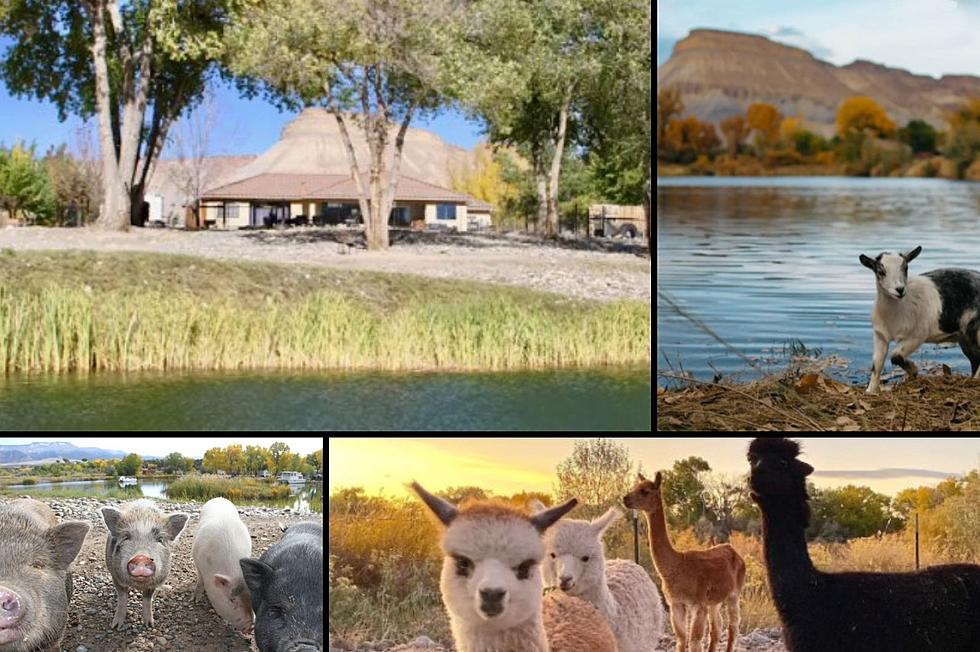 Photos: Fun Clifton Airbnb Is Inside a Colorado Animal Sanctuary
Airbnb.com
Sometimes watching Alpaca, goats, dogs, cats, pigs, emu, and chickens run up and down the driveway can be pretty darn funny. It's also kinda relaxing.
Ever seen an Airbnb inside an animal sanctuary? I can't say I've ever searched for one until today. This one happens to be right here in Western Colorado. 
Wait, Is This Tiger King or Something?
LOL. No, it is not. This is a very cute property in Clifton, Colorado that sits on a couple of acres of land that offer some spectacular views of the Bookcliffs and the Mesa. It's listed as a boutique sanctuary so you will find lots of fun and furry animals and even a couple of miniature horses.
A Few Things To Know About the Animal Sanctuary Airbnb
Animal lovers, this one's for you. Those with allergies to pets may want to continue to scroll our app for even more destinations that won't have you sneezing so much.
The other thing to know is that this is a working sanctuary and in order to keep watch on the animals there are some very loyal dogs that do their job day after day to roam and patrol the grounds. If you are intimidated by large dogs or being approached by a large dog this rental may not be the best fit.
See the Boutique Animal Sanctuary Airbnb in Clifton, Colorado
It's really kind of adorable. Scroll through the photos of these furry friends, check out the mountain views, the Grand Mesa, Mount Garfield, and more. You are right next to the Colorado River and a fishing/swimming pond. Check out all the equipment available for use on the water like paddleboats and kayaks. Score!
Cute and Cuddly Clifton Airbnb Is Inside a Colorado Animal Sanctuary
Play alongside the alpaca, goats, pigs, emu, and the chickens at this Clifton, Colorado Airbnb. You'll stay in the guest house on this cute little boutique animal sanctuary located on the Colorado River in Clifton.
MORE: Tour This Lakefront Bungalow for Sale in Grand Junction
Take a tour of this lakefront bungalow that's currently for sale in Grand Junction.
MORE: Grand Junction's Go-To Guide for Authentic Mexican Food
According to you, these are the best places to get authentic Mexican food in Grand Junction in 2022.