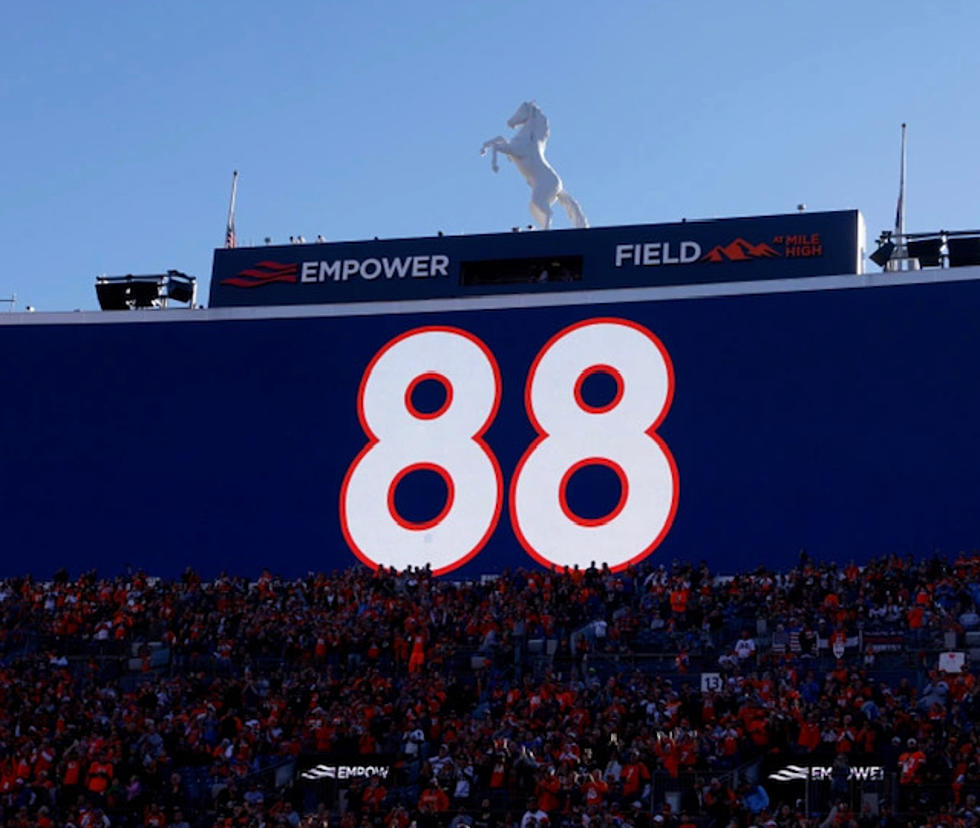 CHILLS: Demaryius Thomas Was Present At Mile High Yesterday
AJ Battalio/TSM
This past week was a tough one for the Denver Broncos organization, and for all of Broncos Country for that matter, with the sudden passing of Demaryius Thomas.
While the reactions from the entire football world were a tribute to what kind of impact "DT" had on so many people, it was really evident yesterday inside Empower Field at Mile High where Thomas gave all of Broncos Country so many cherished memories.
Even though I'm not originally from Colorado or a lifelong Broncos fan, I am a die-hard football fan and know what kind of an impact Thomas' death had on all of Broncos Country. DT was an incredible football player and, more importantly, a good human.
I had the fortunate opportunity to score some tickets for the game yesterday and without trying to sound too corny, I felt something.
Being inside that stadium for over three hours yesterday, the presence of Demaryius Thomas was felt by me and over 76,000 others that were there, but even more so by the Broncos team. They played with fire and emotion the entire day and the tributes that came through the stadium whether it be on the big video board or through the players and fans were very emotional.
"DT" would be very proud and I'm positive his presence was at Mile High yesterday.
R.I.P Demaryius Thomas (DT 88)
Here are some of my favorite moments from yesterday and I can assure you that being there in person brought these moments to life even more...
There were many memorable moments yesterday but this one may just have been my favorite with the DT chants echoing through the stadium. I'm getting chills again just reliving it.
Like I said, DT's presence was truly at the game yesterday, and I wasn't the only one that felt it, that's for sure.
There were tears shed at this beautiful memorial on the southside of the stadium.
Starting the game with only 10 men on the field and leaving DT's position empty drawing a penalty which the Lions declined was classy on ALL ends. Well done!
Broncos vs Lions (Demaryius Thomas Tribute Game)
Denver Broncos Forgotten Players
UP NEXT: 10 of the Best Athletes Born in Colorado
Fun Guilty Pleasures Only Grand Junction Colorado Can Laugh At
These guilty pleasures belong to Grand Junction and Western Colorado.
12 Pet-Friendly Places to Dine in Grand Junction
Wondering where you and your pet can enjoy some quality time together? Check out our list of places that are happy to accommodate you and your pup!