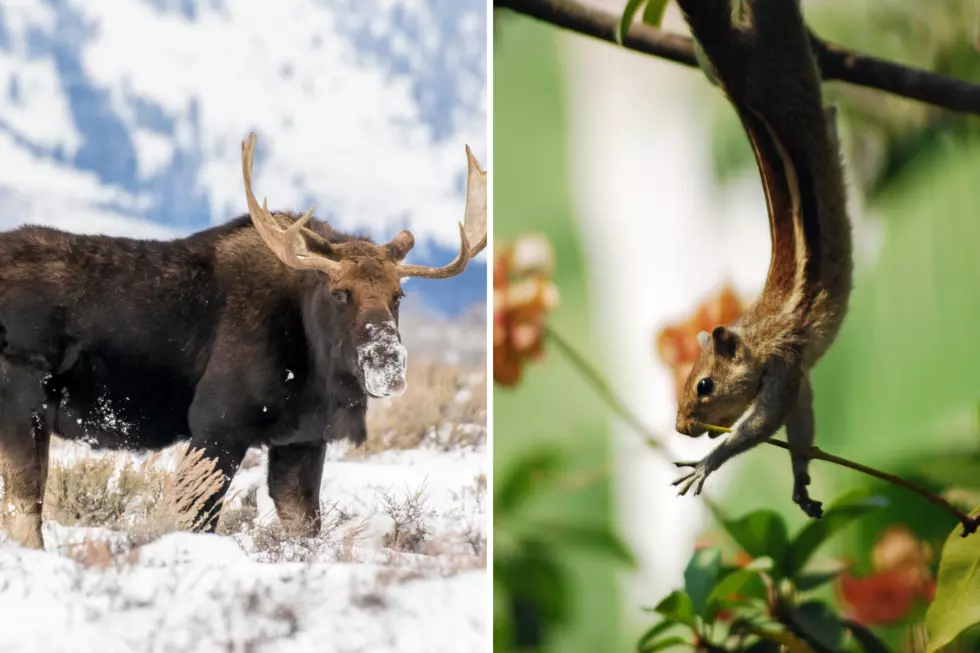 Bullwinkle the Moose Is Looking For Rocky In Colorado
Getty Images
You never know what Rocky will get himself into, considering he is a crazy flying squirrel. This is why Bullwinkle had to make sure to check inside of this house for his friend.
Since Bullwinkle is a polite and bashful moose, he waits patiently by the front door instead of barging in. He stops and asks the owner of the house if they've seen Rocky and it's a no.
No adventure is the same without his friend, and I wonder what other crazy situation these two will end up in.
The last time we heard about a Rocky and Bullwinkle adventure, Bullwinkle ended up inside of a house in Utah, and Rocky was nowhere to be found.