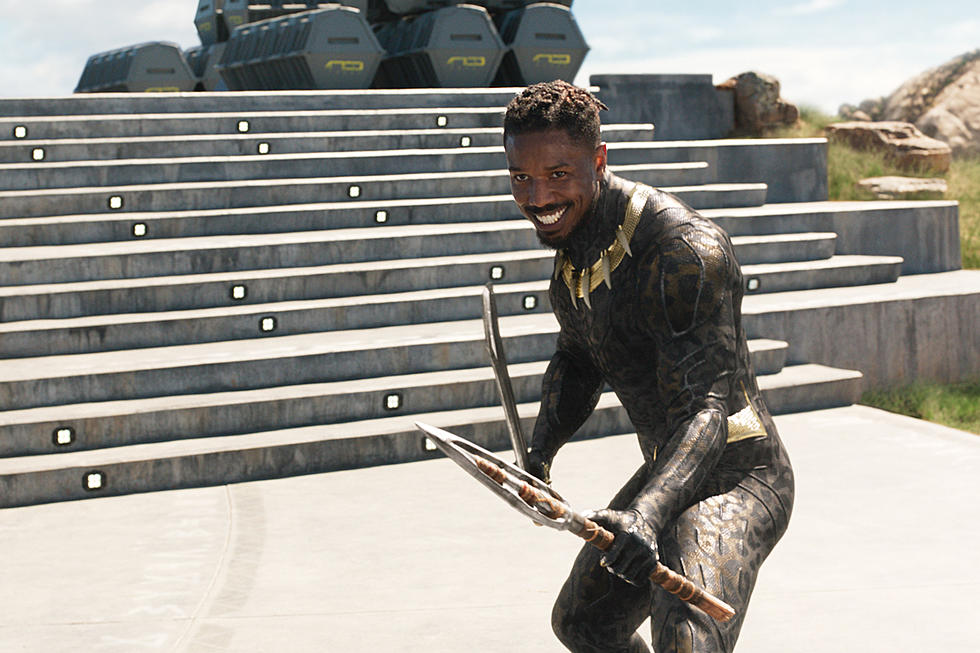 'Black Panther' Won Best Trailer of the Year at the Golden Trailer Awards
Marvel
The Oscars of movie trailers are the Golden Trailer Awards and this year's awards were presented last night in Los Angeles. The big winner was Black Panther, which earned four prizes: Best Action Trailer, Best Action TV Spot, Best Music in a TV Spot, and the year's top prize, Best in Show, for its "Crown" trailer:
Here, via Deadline, are a few of the other award-winning trailers of 2018. Best Comedy trailer went to Lady Bird:
Best Drama Trailer was given to The Shape of Water, which also won the Best Picture at the Oscars (but which is more prestigious, really?):
Best Horror Trailer belonged to A Quiet Place, which definitely had a very smart marketing campaign that helped propel the film into one of the year's biggest surprise hits:
Best Documentary was the Mr. Rogers film Won't You Be My Neighbor? Not too many trailers could make you cry, but this one definitely can. (Not me, though. I didn't cry when the little girl told Mr. Rogers she liked him. Why would I? Hang on, be right back, there's some pollen in the air and my eyes getting cloudy, gotta wipe them.)
The Golden Trailers also give out something called the "Golden Fleece Award," which is given each year to the best trailer for the worst film (hence it "fleeced" viewers by convincing them to fork over money for junk). This year that went to The Meg, a movie that isn't even out yet. Unless the Golden Trailers know something I don't know, this movie could still be a masterpiece. (It is a good trailer, though.)
There were many more categories, and you can find all the winners over on Deadline. You can also compare the list to ScreenCrush's picks for the best trailers of 2017, which we said included Golden Trailer winners The Shape of Water, The Disaster Artist, and Atomic Blonde. And we agreed on the number one, too: Black Panther. All hail the king.
Gallery - Every MCU Movie Ranked From Worst to First:
Every Marvel Cinematic Universe Movie Ranked From Worst to First