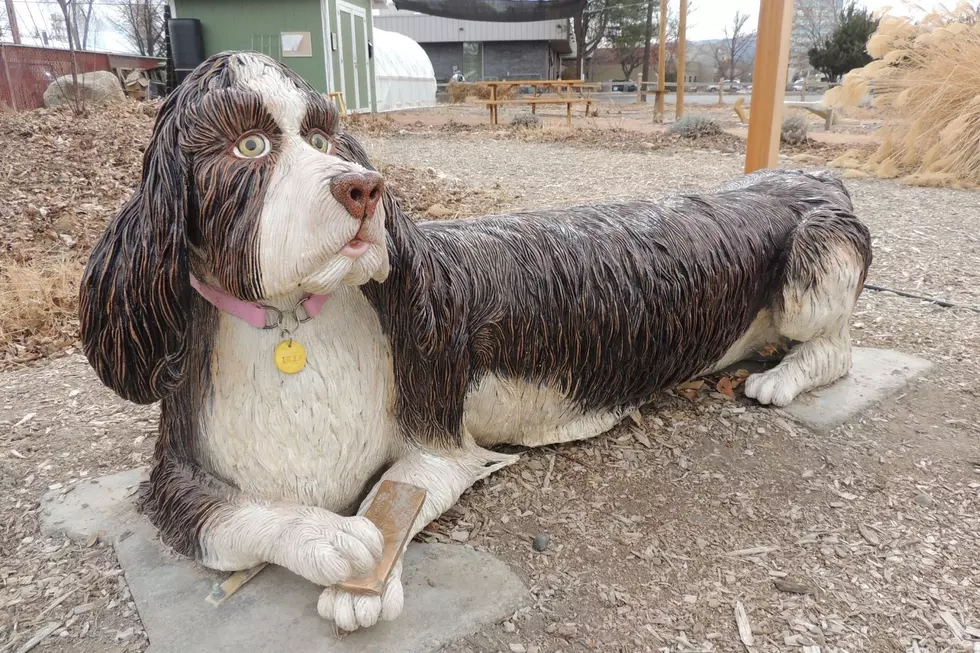 Local Artists Create Amazing Benches at MCPL Discovery Garden
Waylon Jordan
Enter your number to get our free mobile app
According the Mesa County Libraries 2020 Annual Report, one of the library's accomplishments for the year 2020 would be the installation of six imaginative sculpture benches created by local artists.
Have you seen the Discovery Garden on the southeast corner of 5th and Chipeta in Grand Junction? Oddly, I drive past it several times a day, and until earlier this week, never really noticed it. At one point the lot was a CSU community garden. After that, it was a pile of dirt, basically an empty lot.
According to the library's official webpage, as of now, the Discovery Garden "...is a place where volunteers and organizations create and maintain a beautiful space for learning and growing."
The Mesa County Libraries Discovery Garden project consists of a series of interactive and demonstrative gardens offering education, food, respite, and community engagement. The Mesa County Libraries Discovery Garden webpage states:
Our goal is to promote nutrition literacy, keep up with the needs of the community, and uphold pesticide-free, permaculture-focused methods that help conserve water and build healthy soil.
When visiting the garden, you'll notice several decorative benches. These are the works of local artists. Take a look and I think you'll agree, these are magnificent. Take a quick tour of the benches at the MCPL's Discovery Garden.
Mesa County Library Discovery Garden benches
These are Eight of Colorado Most-Known Legends