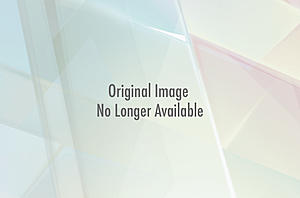 Join Britton Weekdays from 10-3 and on weekends: Saturday 6am-12noon and Sundays Noon-6pm. Britton also has your daily sports updates at 11:20 on 99.9 KEKB.
Hometown: Born and raised right here in Grand Junction.
Favorite Artist: Hands down Johnny Cash. I've always loved Cash's music. He never cared what people might say about some of his lyrics. It was just him out there performing for his fans and I love that about him. Also, his ability to overcome his drug problems and "Lady issues" shows that he is just like every other human being out there.
Favorite Song: Country: Get Rythm, Non-Country: Attention Spand by Rebelution.
Favorite sports teams: Locally: Have to stick with my team the Grand Junction Tigers. Also, huge fan of all Colorado Mesa Sports. Professionally: My Colorado teams are the Nugz and the Broncs. Outside of Colorado I like the Boston Celtics, the Boston Red Sox and the Minnesota Vikings.
Favorite Movie: Biodome has always been my favorite movie. But I have recently fallen in love with "The Last Airbender".
Favorite TV show: The Simpsons
Last Meal: Biscuits and Sausage Gravy with a layer of Ham, Eggs, and Green Pork Chili.
Favorite Drink: Non-Alcoholic-Orange Cream Soda. Alcoholic-Jameson and Gingerale
Interest Hobbies: Love to play Football, Baseball and Basketball along with calling the games. I also love Snowboarding, Hiking, Rafting and pretty much anything outdoors.
Pet Peeve: I can't stand when women do the baby voice or when guys or girls play dumb.
Career Background: I graduated with a Bachelors Degree in Sports Management and a Minor in Mass Communications. I volunteered for KAFM Community Radio for over 2 years. I also broadcasted Play-by-Play for the Mavericks with the college station KMSA. I have held many restaurant positions, construction jobs, and customer service jobs. I love music and sports, and working everyday for Cumulus Broadcasting doesn't feel like work for one minute.
What did you want to be growing up?: I always wanted to be a Professional Football player or a Professional Sports Broadcaster.