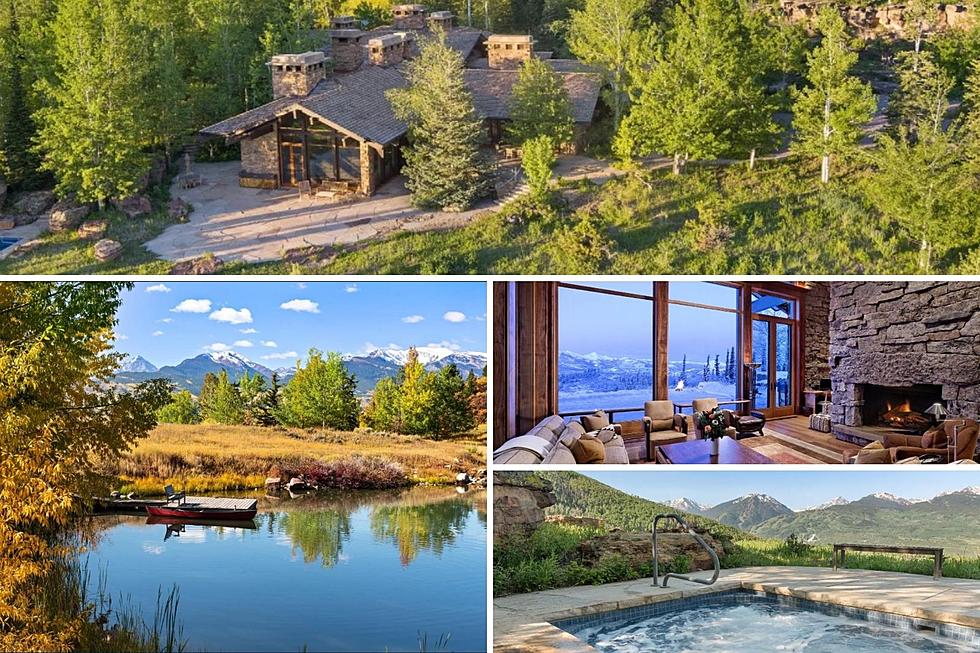 See Inside One of Aspen, Colorado's Most Expensive Luxury Homes
Sothebysrealty.com
Tommy Hilfiger sold his Aspen, Colorado mansion for $50 million earlier this year. This was about 3 months after he purchased the home for about $30 million.
The homes in the elite communities of this area are really something to look at. Many of them are incredibly unique, and it's easy to see why the area is easy pickings for rich celebrities. Remind me to come back to the topic of celebrities who live in Aspen that we know of.
Enjoy a View From the Elk Mountain Range Near Aspen, Colorado
We're headed to a community called Starwood located just north of Aspen's many impressive ski resorts. The area is an incredible playground no matter what time of year it is. Today's dream home is parked off Aspen's popular Carroll Drive. The Elks rise to nearly 9000 feet and are seen clearly throughout the house we are about to look at.
What Makes Aspen Colorado's Starwood Community So Special?
While the Hilfiger Mansion was located elsewhere in the Aspen community, Starwood is also the perfect community for people seeking incredibly expensive homes. Community managers are on-call all the time to help residents who live here and to look after the property when they are away. Starwood has its own Fire Department and Central station within the community to protect these amazing investments.
See Inside 1020 Carroll Drive in Aspen, Colorado
Take a break from the grind, relax and imagine you just won the lotto and are seeing your crazy luxurious new $50 Million dollar house for the first time. We'll meet you by the hot tub!
See Inside One of Aspen, Colorado's Most Expensive Luxury Homes
Imagine living next to the Elk Mountain range with a view from the top of the world in Aspen, Colorado. Today we get to see inside a home that is FOR SALE in the incredible Starwood gated community off of Aspen's famous Carroll Drive.
14 of the 22 Most Expensive Houses on the Market in Colorado Can Be Found in Aspen
I know, it's hard to believe, but if you search real estate in Colorado you'll discover 14 of the 22 most expensive houses currently on the market can be found in Aspen. Imagine that. Here they are, in no particular order, for you to tour.
MORE: Colorado's Three Ponds Ranch Retreat Offers Breathtaking Views of Aspen
Ever dream of owning your own Colorado Ranch? Three Ponds Ranch offers amazing views of the central Rockies, an inground pool, a hot tub, pond access, and seven incredible fireplaces spread throughout the home and patio area. Scroll on to see inside!