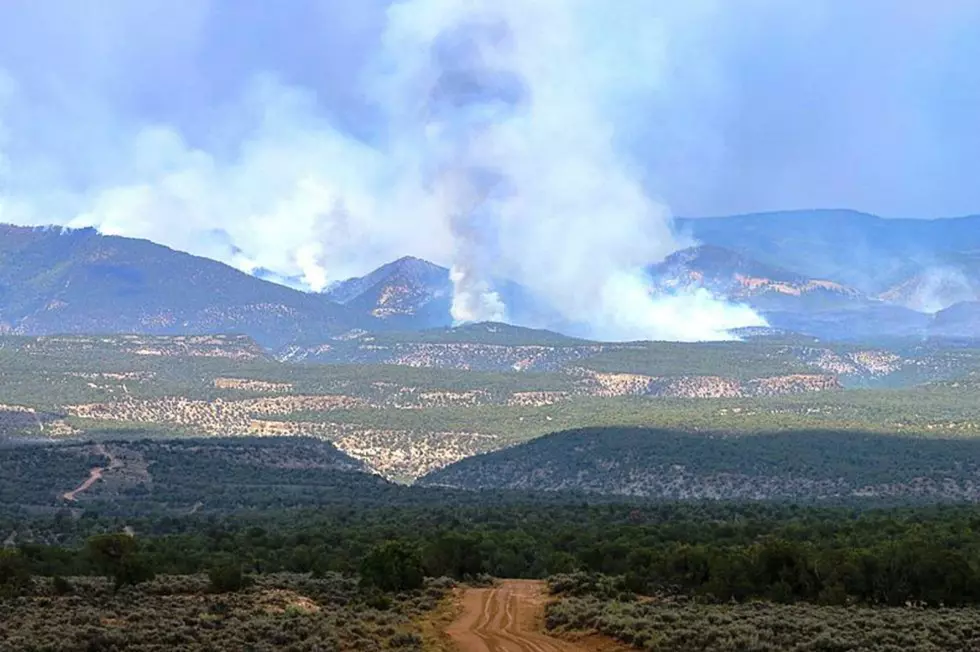 A Wildfire Is Burning On BLM Land In Eagle County
Bureau of Land Management
The fire is about 5 miles southwest of Burns, Colorado.
What is being called the Red Dirt Cliff Fire is in a remote area not far from the little town of Burns just off the Colorado River. Crews are attacking the fire on the ground and from the air. So far, the fire has scorched about 27 acres. Currently, there is no immediate threat to structures or homes.
Colorado's record snowpack has not only provided much-needed water for lakes and rivers, but it's also helping keep wildfire outbreaks below average and well below the 2018 wildfire season. 
What a difference a year makes. At this time a year ago, fire crews were battling more than 1,500 wildfires! Those fires burned more than 430,000 acres in Colorado. Since January 1st there have been just 416 reported fires. According to Colorado Division of Fire Prevention Fire Chief Rocco Snart, "Last year it wasn't uncommon for us to have a day with 20,000 acres by itself." 
What a difference a year makes indeed.