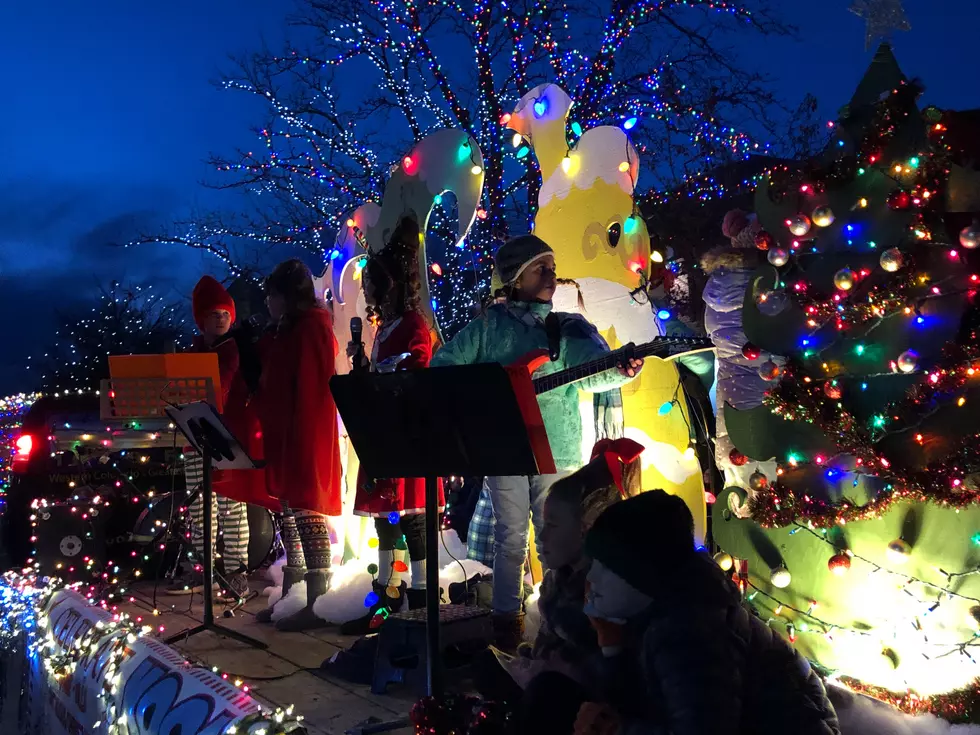 2 Reasons To Get a Float for GJ's Parade of Lights Right Now
Traci Rock
UPDATE: Sorry, but the Parade of Lights registration for 2019 is now FULL! 
Grand Junction's Annual Parade of Lights is coming up soon. This event is the granddaddy of them all. Here are my top two reasons why you should enter a float in the 2019 parade right this very instant.
Each year, thousands of people line Main Street in Grand Junction for the Annual Parade of Lights. This year's parade, presented by Bank of Colorado, is coming up Saturday, December 7.
There are two very good reasons why you should register for this parade right now. In no particular order, here they are:
There are only two spaces left
See example directly above
Uh oh, this event is just about full. Don't be left out in the cold, literally. Time is running out if you want to participate. I'm writing this as of 10:27 a.m. on Friday. Don't wait until Monday to take care of this. The registration form is easy. We managed to fill one out, so it can't be too hard.
You might be asking, "Why do they put a cap on the number of floats in the parade?" Good question. Well, the parade can get pretty lengthy. People begin showing up early to get a good seat. As it is, the parade can run a few hours. Consequently, people have a tendency to leave before the end.
This year's theme is a fun one: Comic Book Christmas. When I first saw this, my mind immediately gravitated towards superheroes. Hold on for a minute. There are plenty of other "comics" out there besides superheroes. This really could be fun.
Speaking as someone who has participated in the parade dozens of times of the years, I can tell you it really is a ton of fun. I've made several good friends at the event over time. On a few occasions we've even won in various categories.
You'll have a great time with this event. Don't delay! There are only two spaces left, so go get them.
Enter your number to get our mobile branded app