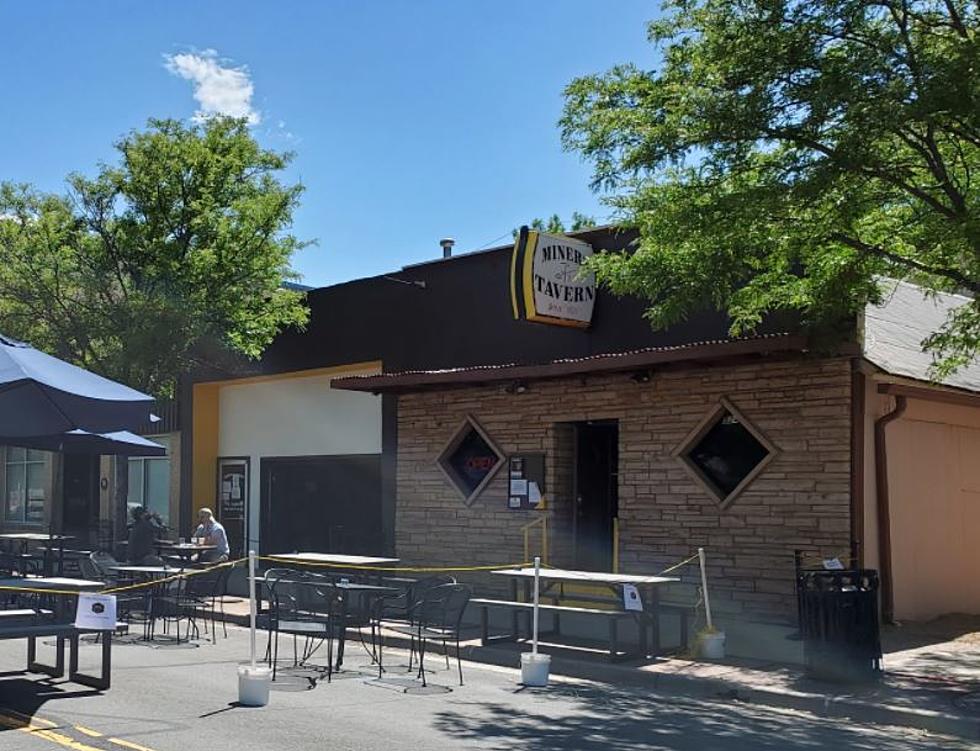 100-Year-Old Northern Colorado Bar Closed for Good After Pandemic Struggles
Miners Tavern // Facebook
The COVID-19 pandemic has forced the closure of many Colorado eateries. Now, another restaurant is closing after serving the northern Colorado community for nearly 100 years.
Miners Tavern in Erie closed its doors on Saturday (Oct. 2) due to staffing issues brought on by the virus, which forced the restaurant to shorten its hours.
"For years, Miners Tavern has been a great community hangout to have a great burger and beer and share memories with each other. COVID has understandably impacted many businesses, and we are not immune," announced the tavern in a Facebook post. "Our hearts go out to our staff as well...we thank you for the years of patronage and support of Miners Tavern."
According to Denver7, Miners Tavern had been an Erie staple since it first opened in 1926. While the restaurant has shut down two times before, the station reports that this closure will likely be permanent.
"It's just one thing after another. There is no end in sight to when the difficulty is going to end. It's crushing to see it come to an end," Mark Rockwell, the tavern's co-owner, said to the station, noting his concern for the restaurant's staff. "It is soul-crushing to have to tell these people, 'sorry, you don't have a job anymore.'"
However, Rockwell is still holding out hope that the local economy will improve as the pandemic subsides. If it does, a third reopening is possible for the restaurant.
"While we make no promises, there is a possibility that the Miners Tavern will return in the future should market circumstances change," read the Facebook post.
Love Colorado Restaurants? Check out These Colorado Restaurants Featured on Diners, Drive-Ins, and Dives
Guy Fieri's popular Food Network television show "Diners, Drive-Ins, and Dives" features restaurants from all over the country, including
Colorado
.
Fieri has raved about several restaurants across the state, giving them exposure on a national platform.
MORE COLORADO RESTAURANTS: A List of Grand Junction Restaurants You Need to Take Out-of-Towners
Here's a list of Grand Junction restaurants you need to take out-of-towners to. These Grand Junction restaurants are sure to impress your guests.
Maybe You Miss These Grand Junction Restaurants and Bars That are Now Long Gone
Here's a list of long gone Grand Junction bars and restaurants that are missed. Grand Junction will never forget these bars and restaurants that are long gone.