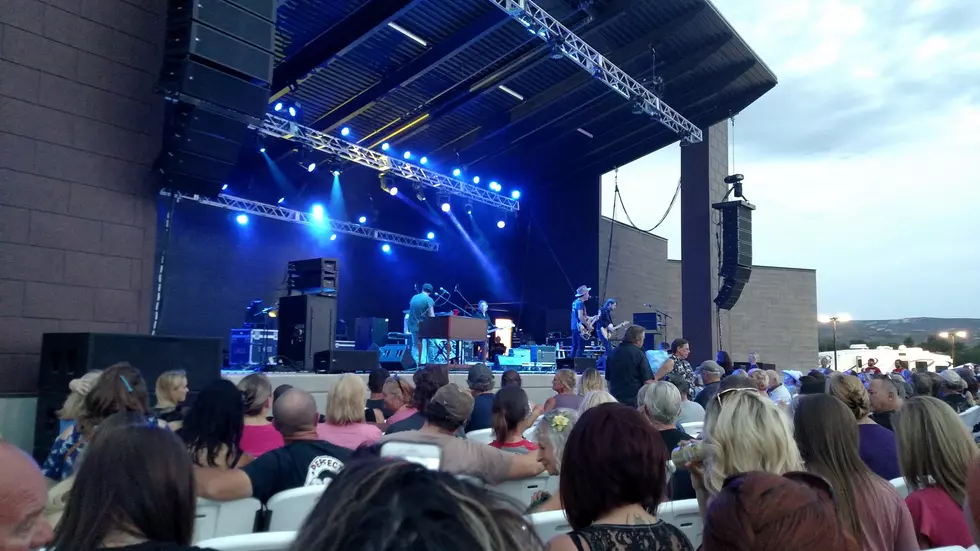 10 Rules You Need to Know Before Attending an Event at the Amphitheater
Zane Mathews
The Amphitheater at Las Colonias Park has been a great addition to Grand Junction and there are some things you need to know before you go.
Of course, every venue has a set of rules that patrons must follow  - and most of them can be deduced simply by employing a little common sense. But, there are some rules that may have escaped your sense of reasoning. And, so with that in my mind, I want to give you a list of 10 amphitheater rules you should be aware of. Knowing these rules will help you have a more positive experience when you attend a concert or event at the Amp.
Here's what to know before you go.
1. If it's a ticketed event, you've got to have a ticket to get in, and re-entry is not allowed. That means you can't leave and come back. Once you're in,  you're in.
2. You can't re-sell tickets on the property. It's against the law and it's prohibited by the Amphitheatre.
3. You can't bring outside food and beverages from home into the venue. That's why they have vendors. The WILL check your chair bag for stashed goodies.
4. Pets are not allowed - only true service animals. If you don't fully understand this one, just think about how nice it is when the bottoms of your shoes are clean.
5. If you're engaged in loud conversation or inappropriate behavior you can be removed from the premises and you aren't getting your money back.FYI, concerts are for listening, dancing, and cheering - not visiting.
6. You have to wear clothes - including a shirt and shoes. Socks and underwear are optional.
7. Yes, it might rain, but no you can't bring an umbrella in. A good rain poncho is a perfect solution. Go prepared.
8. No matter what it is you're smoking, you can't smoke it inside the venue.
9. Just in case you're tempted to bring in a hot plate - or a grill - don't. Cooking devices are not allowed - and roasting of wienies is prohibited. (In other words, no fires or candles are allowed)
10. By all means, you can bring lawn chairs in, but they are only allowed in the designated chair area. That means there must be a designated blanket area as well. Be sure your chair is not in the blanket area - wherever that is.